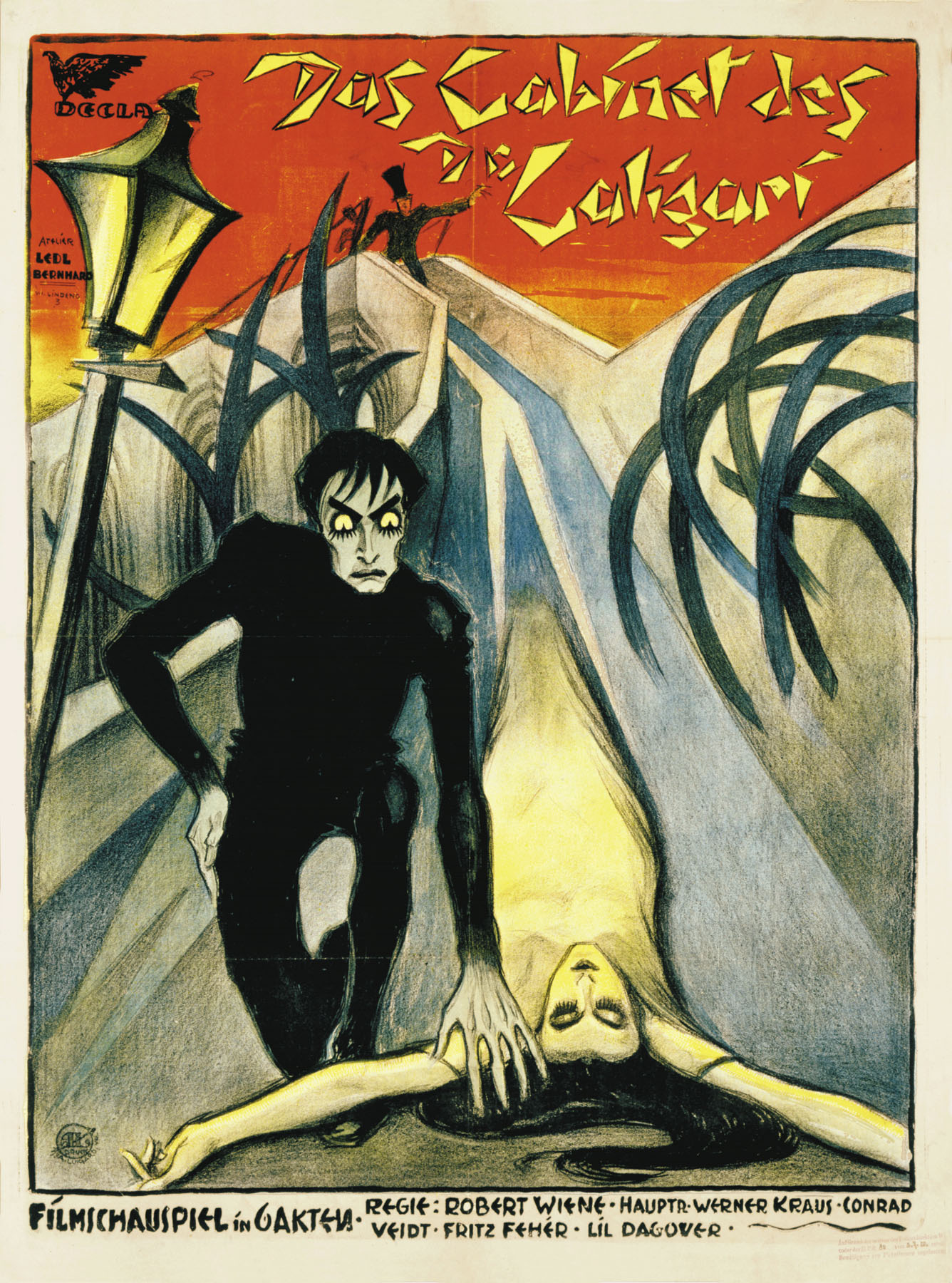 ….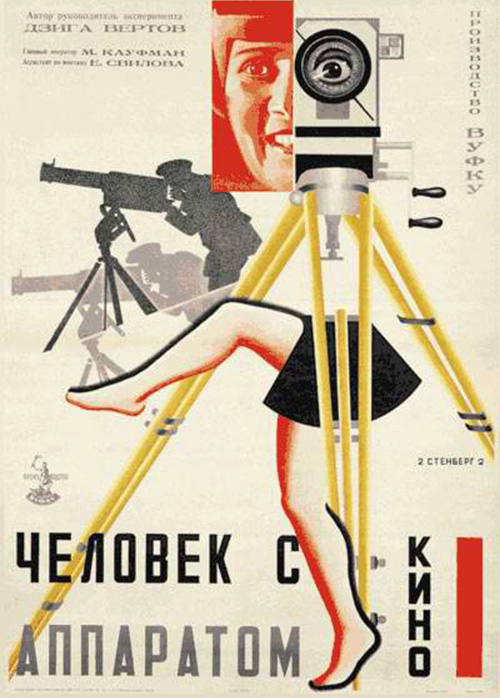 Cameras & Cabinets
Man with a Movie Camera & The Cabinet of Dr. Caligari
Curated by James Neil & Sahide Sanin. Thanks to Karen Alexander and the BFI
At Black Maria by Richard Wentworth & Gruppe
Tuesday 26 February, 6:45pm.
The Crossing, Granary Building, 1 Granary Square, King's Cross, London, N1C 4AA
Booking: http://blackmaria-26feb.eventbrite.com

Dir. Dziga Vertov. 1929. USSR. 68 min
A breathtaking and often humorous portrait of the cosmopolitan city in Russia, Man with a Movie Camera is distinguished by its brilliant formal techniques and Constructivist compositions of citizens at work and play, interacting with the machinery and architecture of modern life. Produced by the VUFKU studio, the film's kaleidoscopic vision and frenetic pace surprised audiences upon release. It is a film about the act of aesthetic creation, about the material process of work, about cinema as a means of transforming perception and spatial-temporal relations, and about the search for new forms of productive life.
Dir. Robert Wiene. 1919. Germany. 72 min
The Cabinet of Dr. Caligari was among the earliest German Expressionist films to be made at UFA's studios and became a landmark cinematic achievement. Initially proposed as a metaphor on militarists after the First World War, the production eventually became a layered narrative on insanity and horror. The mysterious Dr. Caligari (Werner Kraus) presents a somnambulist Cesare (Conrad Veidt) at a travelling fair with claims that he can see into the future, and a series of unexplained murders ensue. Francis (Friedrich Feher), a local man, tries to protect Jane (Lil Dagover) – the woman he loves. He uncovers secrets which take him to unknown places with sinister happenings. Painted light, distorted angles and jagged edges all help to evoke a menacing world radically breaking with filmic conventions, placing Caligari among the most exquisitely designed films in the history of cinema.
Named after Edison's film studio, Black Maria has evolved from the wooden structure of its predecessor into a space where the world is not so much being recorded, as being under scrutiny. With a formidable economy of means, Black Maria suggests that any type of human activity can be played with: doors become screens, stairs double up as seats, and the structural slips towards the ornamental. Richard Wentworth and Gruppe have retained the adaptability of Edison's invention, blurring the usual hierarchies of design and use, intention and function, physics and aesthetics, inviting viewers and audiences to question what role they are to perform.
Screening with short films by Karem Ibrahim and Associates.